Information About Booth Display Trusses
With almost 30 years experience we have had to deal with virtually every request for an exhibit or display that you could possibly imagine. The huge range of displays and custom applications we have fabricated is mind boggling. The one thing we have learned is that a well informed customer is a happy customer. We like to sell our Trade Show Exhibit Display Truss products with the customer having a firm understanding of what it is and how it works.
Below is a general overview of the products we provide to give you a better understanding of our aluminum trusses so you make the right booth display selection. If you have any questions please contact us so we can assist you with your exhibit display shopping.

Be sure to visit our You Tube Channel with lots of informative videos on our aluminum truss display products and custom fabrication services.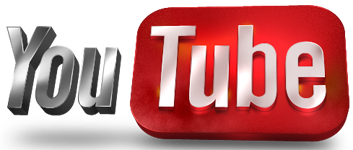 Click here to visit us on You Tube. www.youtube.com/displaytruss


What are Chords and Webbing?


Information about 2, 3, or 4 Chord Truss


Corners, Junctions, and Swivels


Orientation Options


Truss System Base Plates


Truss Weight Loads and Structural Stability


Braces and Outriggers


Custom Truss Fabrication

What are Chords and Webbing?

A truss is fabricated with chords and webs to provide a linear structure with load bearing properties. Our Truss is available in 2, 3 and 4 chord sized at 1 and 2 inch. The 2" chord is our more popular selection because of it's strength and appearance. This is especially true where long spans and display sizes exceed 10 feet. On the other hand, 1" chord truss is fantastic for retail displays and exhibits that do not need the mass or strength of the larger trusses. The 2" truss uses 1/2" webbing and the 1" truss uses 1/4" webbing.
Read More About Display Booths...
Trade Show Display Booths
Display Booth Products
Show Display Units
Trade Show Booth Manufacturers